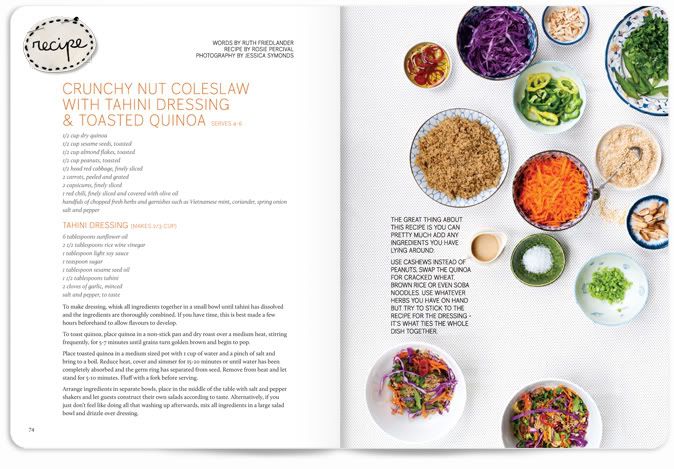 Extra Curricular is put together in Auckland, New Zealand by Ellie Smith & friends. It is for and about people doing exciting side projects in their spare time.
For issue five Ruth, Rosie and I got together to contribute a tasty recipe.
Recipe by Rosie, words by Ruth and photography by me.
A delicious do-it-yourself salad at the table.
Extra Curricular is published tri-annually - issue 5 is out now!
Oh and see if you can spot me
here
:)
See more of Martha Goes Green here.