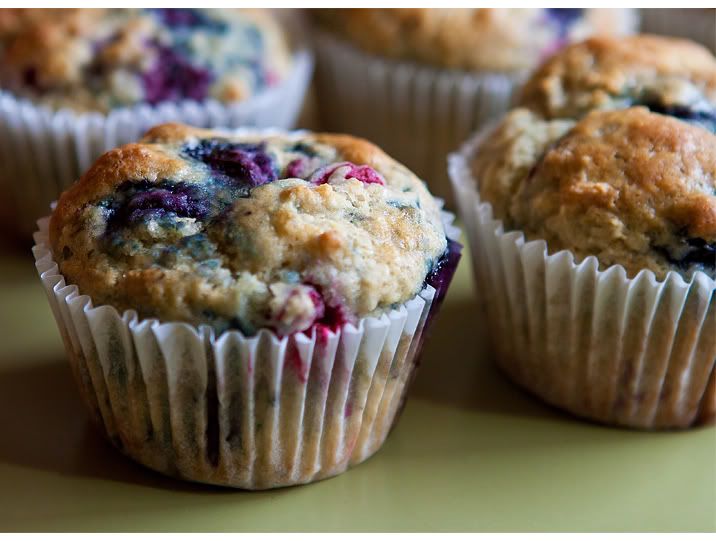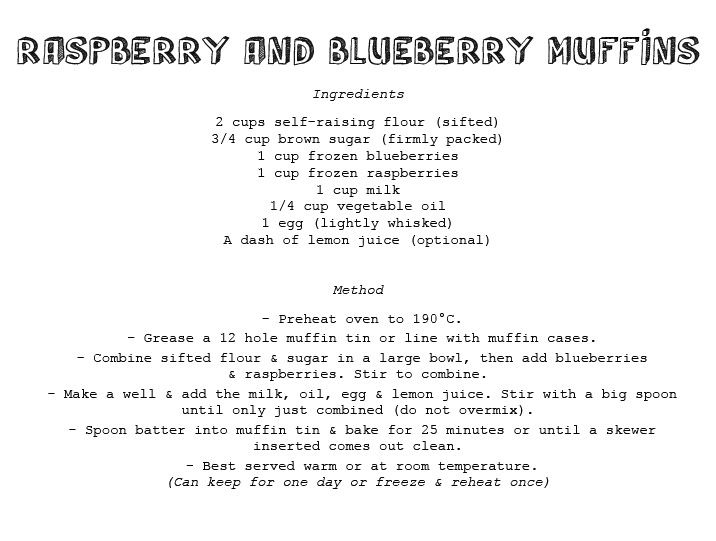 This has to be the

best muffin recipe I have ever come across. They are so deliciously colourful.
Whenever I make a batch they never last very long, which has to be a good sign!
The original recipe was found at
taste.com.au
. But as all good home-made treats go, aspects of how you make them change slightly each time. After making this one countless times this is what I've found works for me. All that's needed now is a c

up for tea and a good friend to chat with. Enjoy!