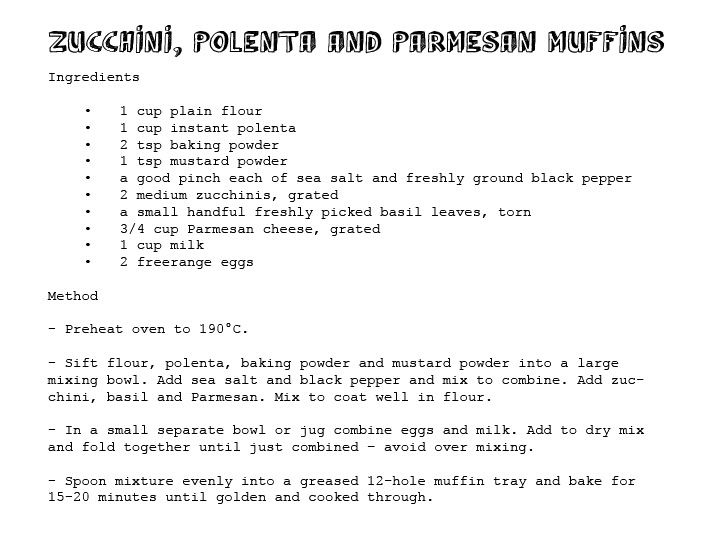 Here's a photo for mixture consistency ...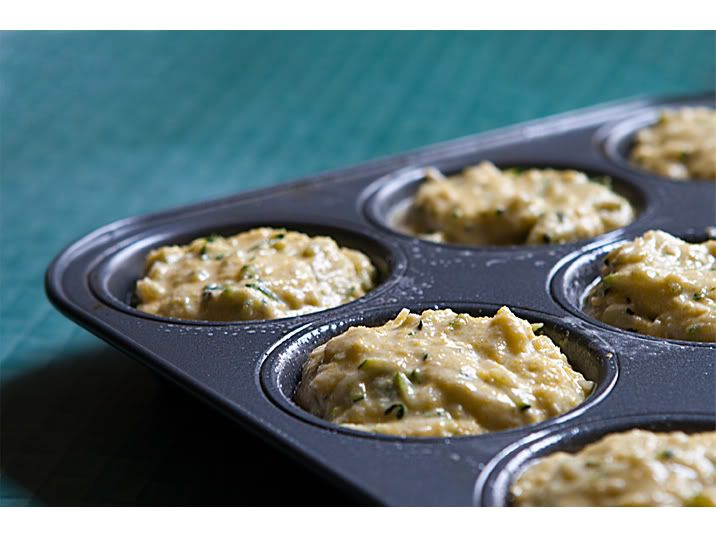 It never

occurred to me to ditch the bread and have muffins with soup, but I'm told apparently it's not all that unusual!
Here's a recipe for some delicious savoury muffins that I photographed (and ate) on Sunday with some homemade tomato soup... very yum!
This recipe is written by Ruth Friedlander for Ceres Fair Food.
Check out the recipe here...
http://www.ceresfairfood.org.au/recipe/zucchini-polenta-and-parmesan-muffins/
Or more Ceres/Martha Goes Green recipes here...
http://www.ceresfairfood.org.au/recipes/