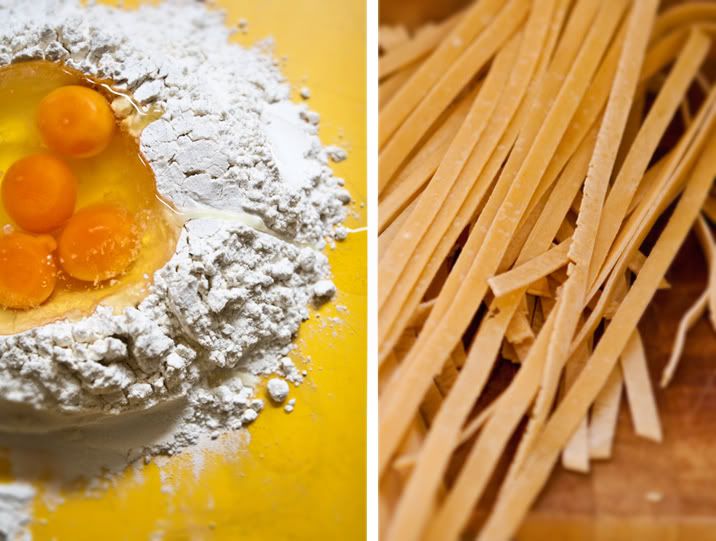 This is my first attempt at making pasta. The recipe above is written
by Neil Perry.
G
enerally a basic pasta dough recipe is based about 100g of flour & 1 egg per person.
I actually ended up putting the eggs and flour in a food processor and blending it that way, as k
neading it on the bench = too hard basket!
(I may have used too much flour which would have made it difficult).
In the end, voila! This was last nights dinner...